Hey hey people!
So, let's be real for a minute.  Have you ever felt like you were thrown into a challenge with no armor, no weapon, no footing, no ANYTHING?!  This has been my week!  I feel like I'm dangling on the edge with one foot on the platform and it's so scary!  Mix anxiousness, with imposter syndrome and what do you get?  Anxiety on fleek this week, okurrr?
Personally, when I feel uncomfortable or unsure it affects not only my performance and anxiety, but also my self-esteem.  It feels like I can't do anything right when my performance suffers, and in turn I feel like I'm not good enough.  Talk about a downer, right?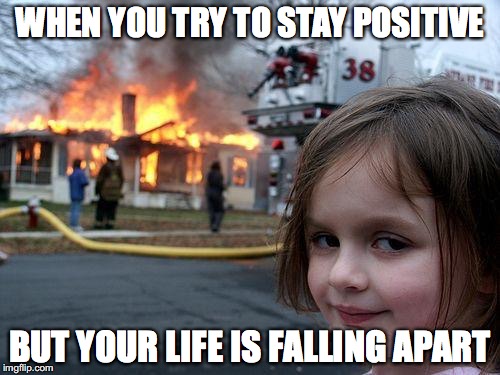 So what's one to do when that happens?  How do you land on both feet?  Well, I'll tell ya.
Take a deep breath and close your eyes for a few minutes.  It helps to reset your mind and organize your thoughts.  There have been countless times where I have to step away from my desk and take a walk just to keep from freaking out!  And that's okay!  Mini freak outs are okay because they're temporary, but realize that you've prepared for the place you're in and now it's time to show and prove.
We ALL fall and scrape our knees.  Let your wounds tell the story.  Nothing that's worthwhile EVER comes easy…it comes with bumps, bruises and scabs.  Renew your mind and take care of yourself first.  You cannot be valuable to anyone else if you're not taking care of you.  So, it's okay to fail and it's okay to be anxious and worried and to lose your footing.  Just make sure you don't give up.  That is how you land on both feet.